Discover ECSA's 2023 Music Creators Playlist: Melodies of the Future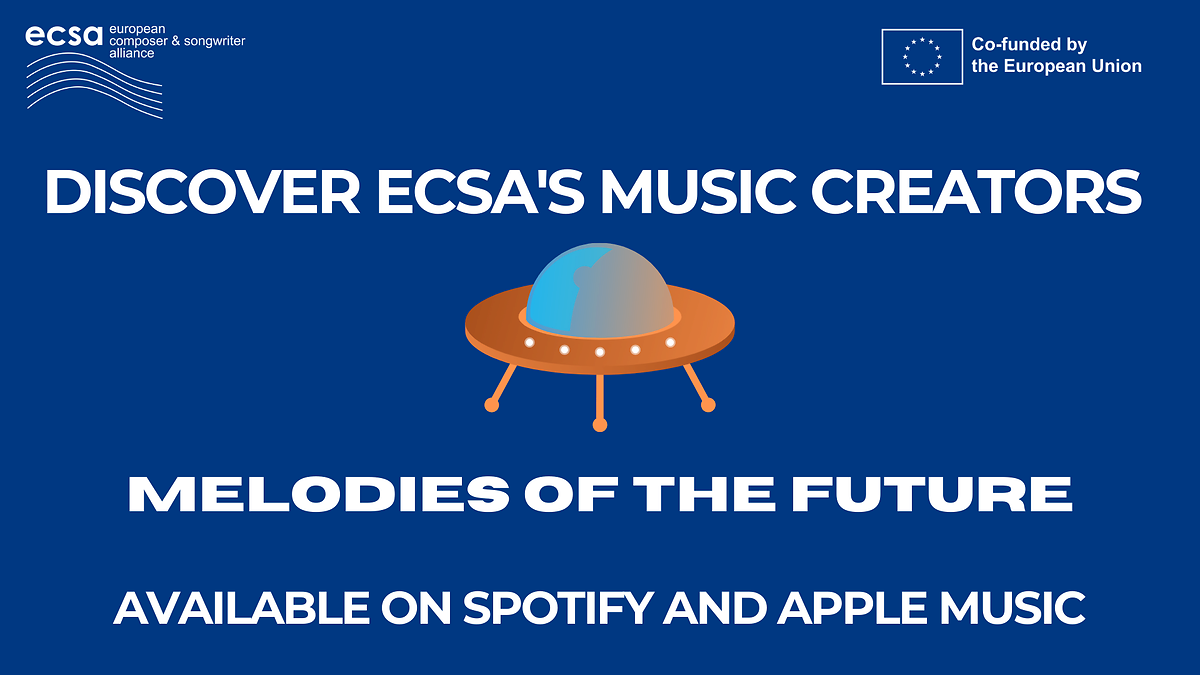 In the frame of World Music Day, ECSA publishes the "Discover ECSA's music creators" playlist, which is a collection of compositions and songs coming from the composers represented by ECSA member organisations. The goal is to promote European composers and songwriters and raise their visibility to the wider public. The 2023 edition of the playlist follows after the successful first edition of the playlist last year.
The theme of this year's playlist is "Melodies of the Future". In the world we live in today, "the future" is more reflected in music than ever. In times in which many hope for change (think of climate change, social justice, or war), many songs include signs of optimism, resilience, and a belief in a brighter tomorrow. At the same time, more than ever, today's music creation builds on the most cutting-edge innovations, blends genres, and pushes the boundaries of new technologies. Technology is shaping the future of music in unprecedented ways.

The theme is reflected in this year's playlist in a great variety of different genres, such as pop, contemporary music, jazz, and rock. Delve into the playlist below and listen to how "the future" comes back in different lyrics, ambiances, or musical productions. Let your imagination and interpretation flow freely!