ECSA Open Letter - Music creators united with Ukraine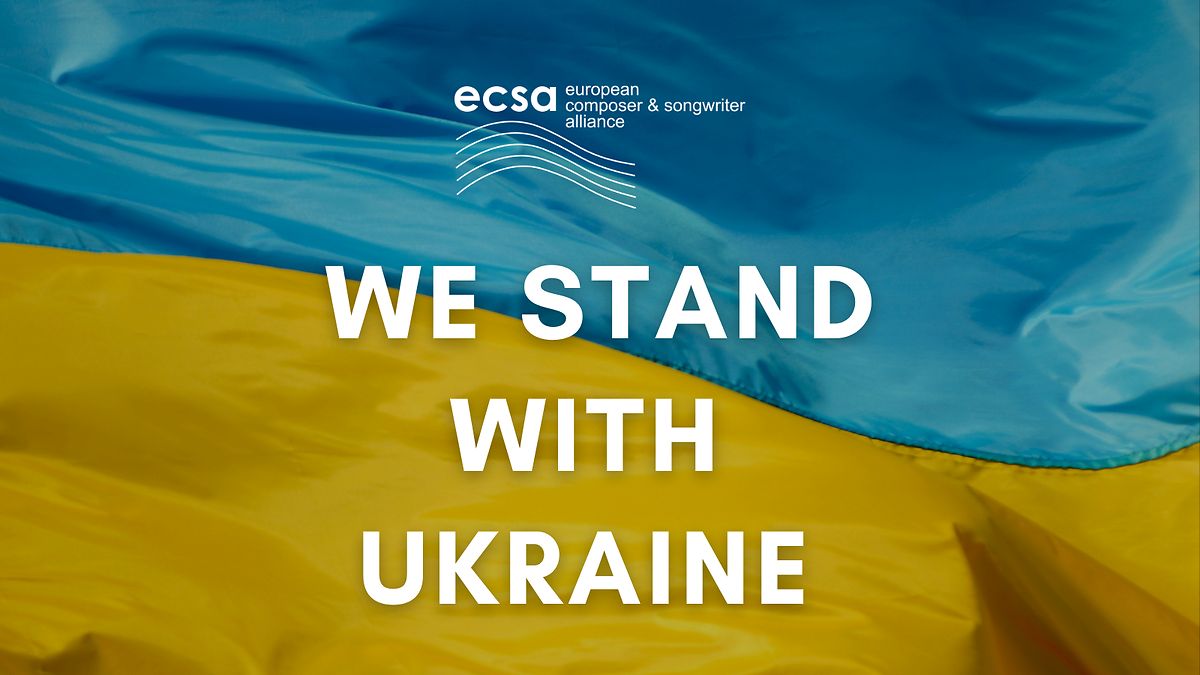 As songwriters, composers and musicians we are outraged by the horrors being inflicted on the Ukrainian people and attempts by Putin to subjugate Russia's neighbour. We stand in solidarity with Ukraine and with our fellow music creators from Ukraine, Russia, Europe and the world, who oppose this war. This is an unjustified and brutal attack on a sovereign state, and on democracy and freedom across the globe.
Music has the power to unite like no other force on the planet. Creative freedom is the lifeblood of imagination – and of society as a whole. We call on all music creators, musicians, the global music industry and cultural organisations to stand united in calling for peace, cut financial ties with the Russian state and its associates, and make every effort to support the Ukrainian people. We call on our leaders to do everything they can to assist Ukraine and its citizens in these dark times.

We should all be reminded that our freedoms are precious and powerful. We must protect them with vigilance.