ECSA - AEC Mentorship programme: selected mentors and mentees announced!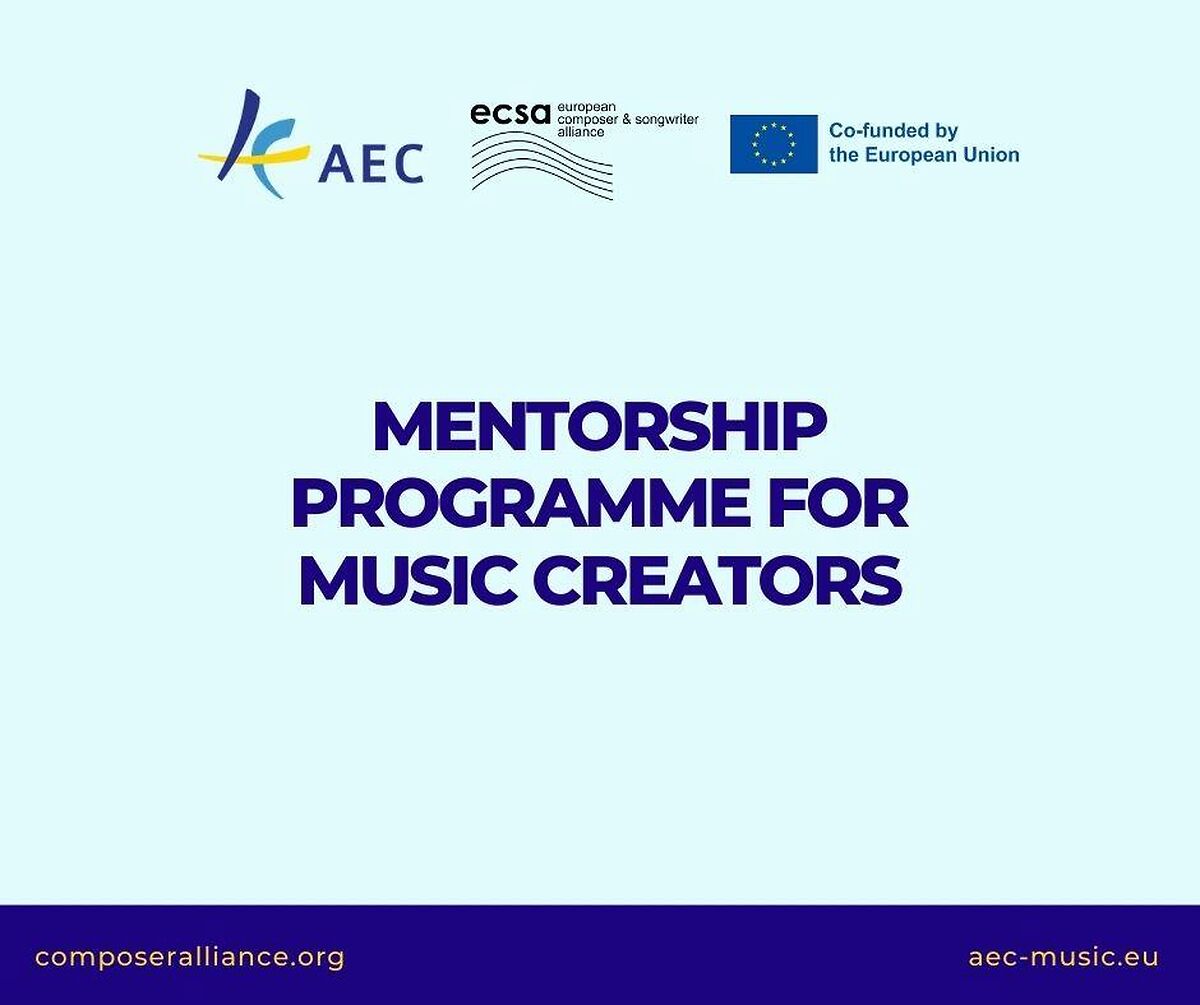 ECSA and AEC are thrilled to announce the selected mentors and mentees for the ECSA-AEC 2023 Mentorship programme. The EU-funded programme aims to serve as an introduction to the music industry for young female (identifying) composers and songwriters who are in the starting phase of their careers, with the help of role models and with the ultimate goal of enhancing gender equality within the sector.
We are happy to announce that the Selection Committee has matched the following mentors-mentees for the ECSA-AEC 2023 Mentorship programme:
Valentina Fin (mentor) - Rotem Aberbach (mentee)

Rebecca Ferguson (mentor) - Lia Meier (mentee)

Aija Puurtinen (mentor) - Sharareh Sheikh khan (mentee)

J Edna Mae (mentor) - Wike Schippers (mentee)

Sorana Santos (mentor) - Liza Bec (mentee)

Hélène Muddiman (mentor) - Tine Surel Lange (mentee)
The kick-off meeting of the programme will take place on 21 March in Brussels, in the frame of the ECSA Creators Conference 2023. During this meeting, mentors and mentees will have the opportunity to meet, network, and receive guidelines for their one-on-one appointments.

The programme aims to start in April 2023. Mentees will join their mentors to attend the six-month mentoring session, composed of three individual online meetings every two months.
The mentorship programme has been initiated by AEC - European Association of Conservatoires under the "Supporting Female Artists initiative", and has jointly been developed by ECSA - European Composer and Songwriter Alliance and EJN - Europe Jazz Network. More information about the programme can be found here.