17th edition of the ECCO Concert!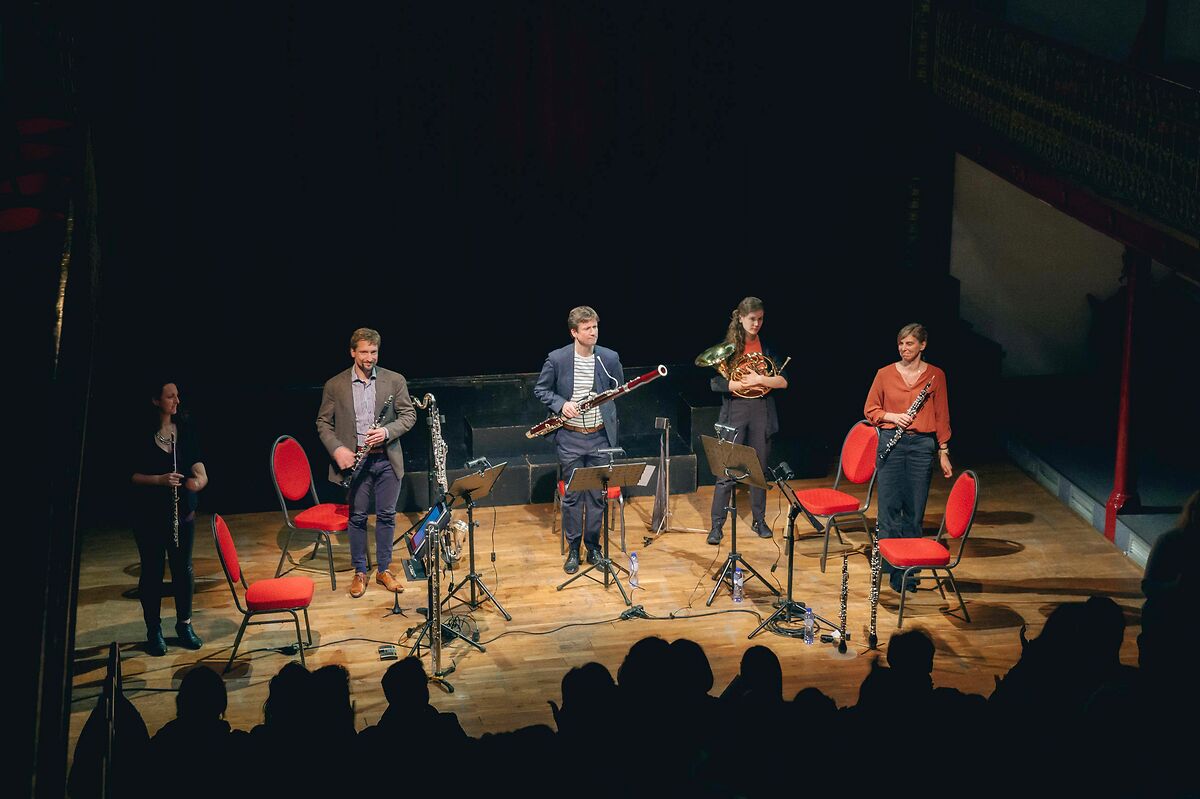 On 17 November, ECSA organized the 17th edition of the European Contemporary Composers Orchestra (ECCO) Concert at Le Senghor (Brussels) dedicated to ​​promoting contemporary art music as well as reaching and engaging new audiences.
The contemporary pieces written by European composers were selected with the help of the ECCO Artistic Committee and performed by the wonderful Belgian quintet,the STYX Ensemble.
ECSA was delighted to introduce to the audience the following compositions at the ECCO Concert this year:
Fantazija (Preludij), Urška Orešič Šantavec (Slovenia)

Vid Vesuvius brant, Maria Lithell Flyg (Sweden)

Jeux éoliens II, Thomas Wally (Austria)

Ueno Rain, Dieter Mack (Germany)

O Curso das águas (The drift of the waters), Luis Tinoco (Portugal)

Quintandre, Aurel Stroe (Romania)
Please check out the programme of the event and read more about the composers on the ECCO Concert website!
Photo by Diego Mitrugno